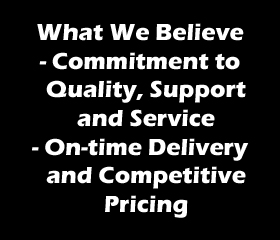 Industries Served:
Automotive - Appliance - Beverage & Container - Electronic - Machine Tool - Medical - Metal Working - Packaging - Paper - Plastics - Printing
We have the capability to DESIGN and BUILD special machines, fixtures, gages and retrofit of existing machines.
We also utilize your design to "Build to Print" with complete machining capability to furnish precision, custom or general machining.
Specializing in YOUR Tooling Needs!